Your iPhone 5 Case Becomes Your Business Card

Share your essential contact details such as a phone number, a vcard, a web address and more as easily as inviting the other person to scan a QR code printed on your iPhone 5 case.




Share Your Info iPhone 5 Case from Zazzle.com

Never worry about having enough business cards again. Simply have your newly made connection scan the qr code on your iPhone 5 case. Quick! Easy! Done!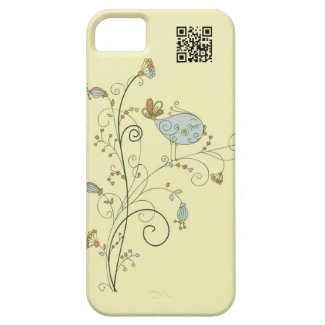 A simple way to share your vcard - simply have the other party scan your qr code on your iPhone 5 case. Couldn't be simpler!






Don't stand around dictating your website url - just share your qr code. How easy is that!


iPhone Cases Printed With QR Codes Make Sharing Your Contact details As Easy As Scan It!
Your iPhone 5 case Printed With a QR Code Containing your Contact Details - now that's bringing sharing your information into the 21st century.

Consider this - for less then the cost of a pack of (quality) business cards you can have a protective case for your iPhone 5 (or other smartphone) in your own design (simply replace the background image) with a perpetual business card which is always at your finger-tips.

If your information changes that won't matter so long as you have linked to a source where you can edit your details and the link remains the same such as a vcard or url.

Full instructions on how to generate your own QR code are displayed with each template design. Check out some of the great template designs available and check back often - new designs will be constantly added.